Film posters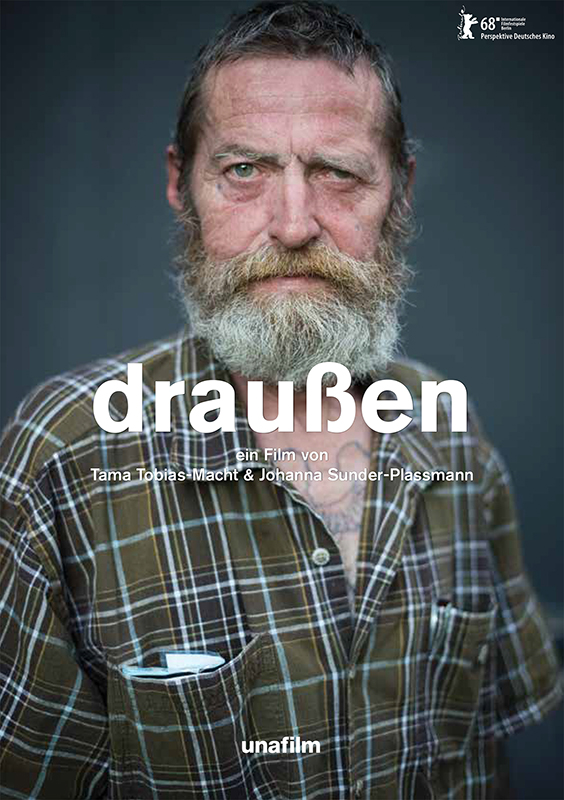 World-premiere of the feature documentary "draußen" ("outside") at the Berlinale Film Festival 2018!
Premiere: Tuesday 20. February, 7:00pm, CinemaxX 3, Potsdamer Platz
Second Screening: Thursday 22. February, 12:30am, Colosseum
OUTSIDE
The daily lives of four homeless persons are portrayed as they tell their stories of abuse,
rejection and pain. Their worlds are magically transformed into fantasy through the artistic display
of their personal objects suspended in space and time.